Why YOU should do the business...
1. Since May 2008, the company was able to sign up 220,000 subscribers. 1/3 of that were dealers who invested 3988++ while the rest were retailers who were more conservative and just spent 300 pesos.
Of the number of dealers, 10 people were able to earn 1million pesos and more in the span of 30 months. (does that beat your present job?)
2. Since May 2008, they were able to get 20 million load transactions. These 20 million transactions amounted to 600 million pesos of load sold or retail sales.
3. Since May 2008, more than 59 million pesos worth of load savings or profits were earned by the retailers and dealers. Sa pagbenta pa lang ito ng load.
4. Since May 2008, VMobile was able to give out 150 million pesos worth of commission. Yan ang program na nakagawa ng millionares in 30 months lang.
Ngayon isipin mo ito:
Kung 10 tao ay top earners at kumita ng 1million pataas, malamang ay 1/3 nung 150 million ang pinaghahatiaan nila. Yung natitirang 2/3 ay para sa ibang dealers na kapag malaki ang network ay siyempre mas malaki din ang share sa natitirang commission.
Ngayon, baligtarin mo ang figures at gawin mong 2/3 ang pinaghatian ng 10 tao at 1/3 ang natira sa iba. Or sabihin mo na lang na 50/50 ang hatian. Magtataka ka ba na naka Porsche or magagarang sasakyan ang mga top earners?
Why I love doing the business…
1. It is easy talking to people and offering them business. In fact, it only takes 30 mins to show them the plan and to know if they want to do the business or not.
2.It only takes 3 days for a person to master the technical side of the loading business. It will be much faster when you get traditional loaders to join the business.
3. Telco giants like Smart see the potential of this business. Come to think of it, if somebody buys load from you in bulk and takes care of the distribution, wouldn't you do business with that distribution network? It would be beneficial for Smart since they would only provide the load and let VMobile members do the distribution.
4. You don't have to do hard selling of load. If you do it as a business, all you have to do is announce that you have load for sale and people will just buy from you.
5. It is cheap to do the business. For those who will invest amounting to 300 pesos plus 500 pesos of load wallet, it is easy to sell and recover your investment. If you are talking about Php 3988, it is still cheap and easy to recover PLUS consider the fact na yung 3988 mo, pwedeng tumubo ng malaki if you do the business right.
6. It only takes 4 serious people who will be willing to duplicate your efforts of endorsing and teaching people about your business.
7. Anybody can do the business. Ang kailangan lang ay right attitude, self determination, commitment at siyempre cellfone is optional.
BENEFITS IN JOINING VMOBILE ORION:
1. I will provide you with VMobile Orion Manual (How to Start the Business) for FREE.
2. You will have a DVD Disc that contains the following:
a) Business Presentation
b) Training Videos
c) Resources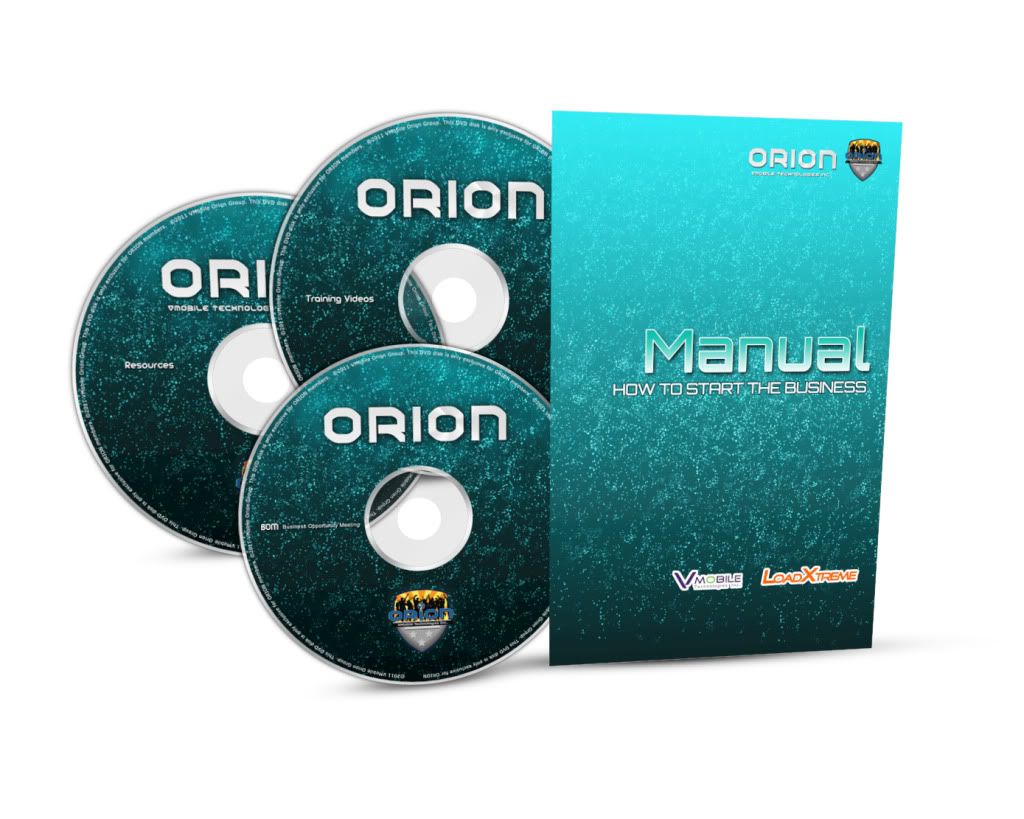 3. 101% TEAM SUPPORT!
SPECIAL OFFER!!!
Be one of us NOW! Don't waste your TIME Thinking! Remember TIME is GOLD... Decide NOW, Act NOW... There is still time to be one of the Leaders of VMobile Orion if you are quick. You have to be quick because I'm searching for another 12 more leaders! This special offer is only going to be available for a LIMITED TIME, and I may take down this offer at anytime without any notice or warning.
JOMER SAMSON
0918.324.7977
Email: jmrsmn@gmail.com
Add me in facebook: http://facebook.com/jomer.samson/
For more info WATCH the 4 part Vmobile Business Presentation below
VMOBILE BUSINESS OPPORTUNITY MEETING VIDEOS
PART 1
PART 2
PART 3
PART 4
A short Story called "PARABLE OF THE PIPELINE"

JOMER SAMSON
0918.324.7977
Email: jmrsmn@gmail.com
Add me in facebook: http://facebook.com/jomer.samson/